Healthcare
A hospital is so much more than just a building – it's a place that touches patients and their families at critical times in their lives. At ACML we put their wellbeing at the heart of our efforts.
Hospitals today must be more cost-effective over their entire lifecycle. We take a methodical approach to this task, working out exactly how best to run each facility and what we can do to improve performance.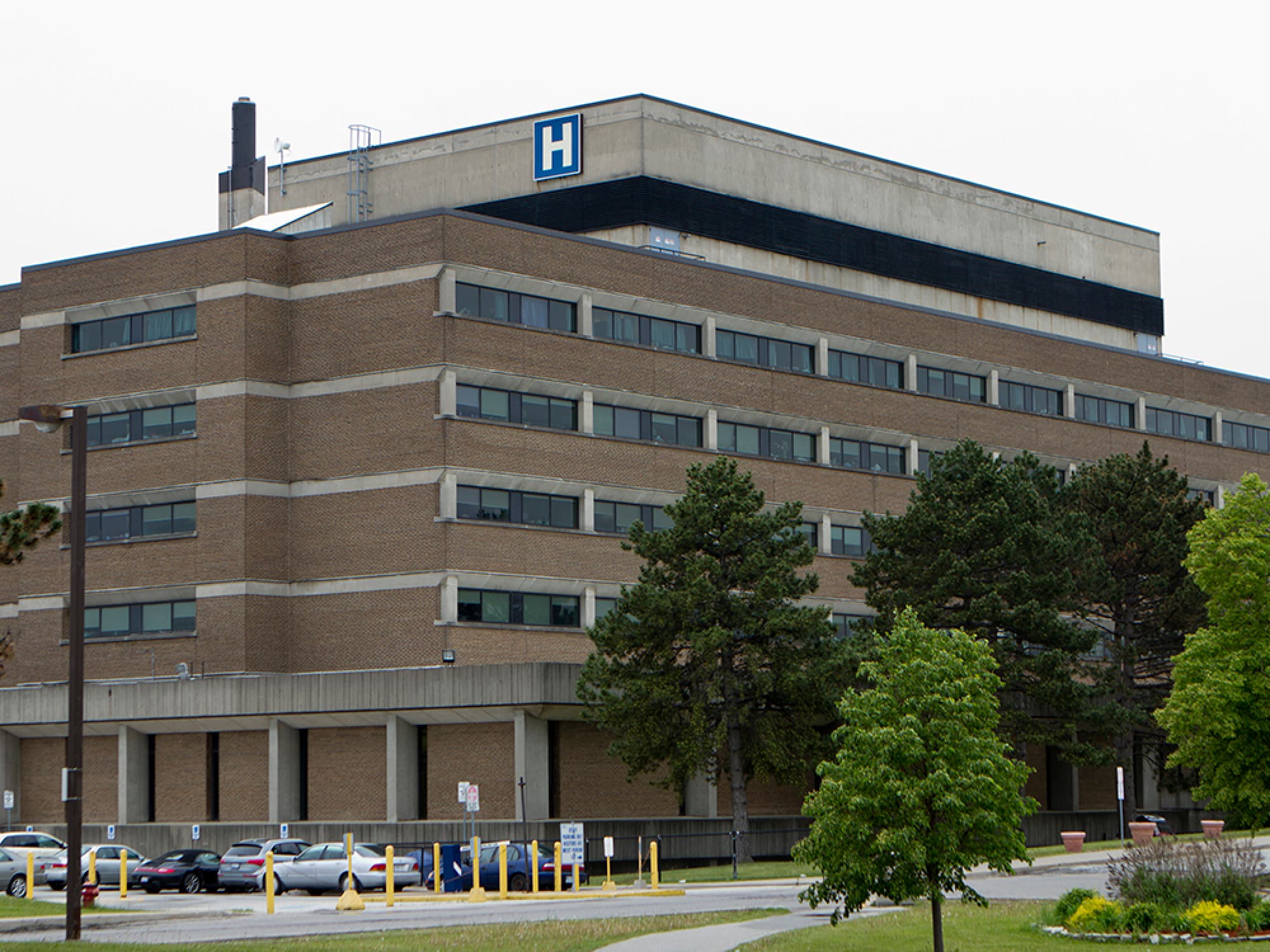 We implement programs and practices that minimize maintenance disruptions.
Our building operations take advantage of the latest techniques, such as enthalpy heat recovery systems. And we apply best practice to all our healthcare projects, many of which are LEED® Certified and have become environmental showcases.
Proven Public Private Partnership (P3) Practices Mitigate Risks and Support a Safe & Secure Environment
Fort St. John Hospital
The Fort St. John hospital was designed, built and is operated under the P3 model.  This modern facility allows patient care providers to deliver new and enhanced services to the region improving the overall health care services and subsequently patient outcomes.
The facility includes a 55-bed acute care building and 124-bed residential care building.  Additional highlights include an expanded emergency room and ambulatory care department, an intensive care unit, larger operating rooms, endoscopy suite, and a birthing centre.  The facility also allocates significant academic space to the University of Northern B.C.'s Northern Medical Program.
Facilities operation and maintenance 

Site specific CMMS management 

Help desk services (call centre) 

Security services 

Utility management – LEED Gold Building 

Project management

Landscaping (grounds maintenance and snow removal)
The P3 team needed a proven, well established FM partner to manage the operations of the healthcare facility, for 30 years, to the high standards required under this comprehensive P3 contract.
ACML has successfully managed the facilities and mitigated risks, under the rigor of a P3 environment, for almost a decade. The discipline and the lessons learned assist our client in providing a safe and secure environment for patient care, resulting in improved patient outcomes and a healthier facility.
Size: 30,000 m²
Location: Fort St. John, BC
Building Operations that the Health of a Community Depends On
Quinte Health Care
Quinte Health Care supports the acute care and clinical needs of 160,000 people across a broad geographical region. Each of the four sites have emergency room services and across the portfolio QHC offers a full range of clinics, diagnostic services, support services and outreach programs, including: complex continuing care, emergency services, intensive care, laboratory, children's treatment centre, oncology, pharmacy, psychiatry, radiology, rehabilitation, stroke centre, surgical services, and palliative care.
Building operations and maintenance oversight

On-site management team

CMMS implementation
The ever-evolving healthcare landscape depends upon an operations and maintenance team that is creative, innovative and supportive to deliver services to the community 24 hours per day, 365 days per year. This intricacy of this challenge is increased by the need to manage within tight budgetary constraints and balance operating expenditures with capital infrastructure renewal.
ACML has risen to this challenge in the delivery of services that support changes to care practices, processes, equipment and technology. Our comprehensive preventative maintenance program coupled with the ISO 9001:2015 quality program implemented at QHC allow our teams to derive optimal operating life out of the buildings' infrastructural assets while providing excellent visibility to future capital expenditures.
Ultimately, our team believes that our success at QHC improves care across the region.
Size: 80,000 m²
Location: 4 Hospitals, located in these Ontario communities: Belleville, Bancroft, Picton & Trenton
ACML provides a variety of hard and soft facility management services, to our P3 hospital clients.